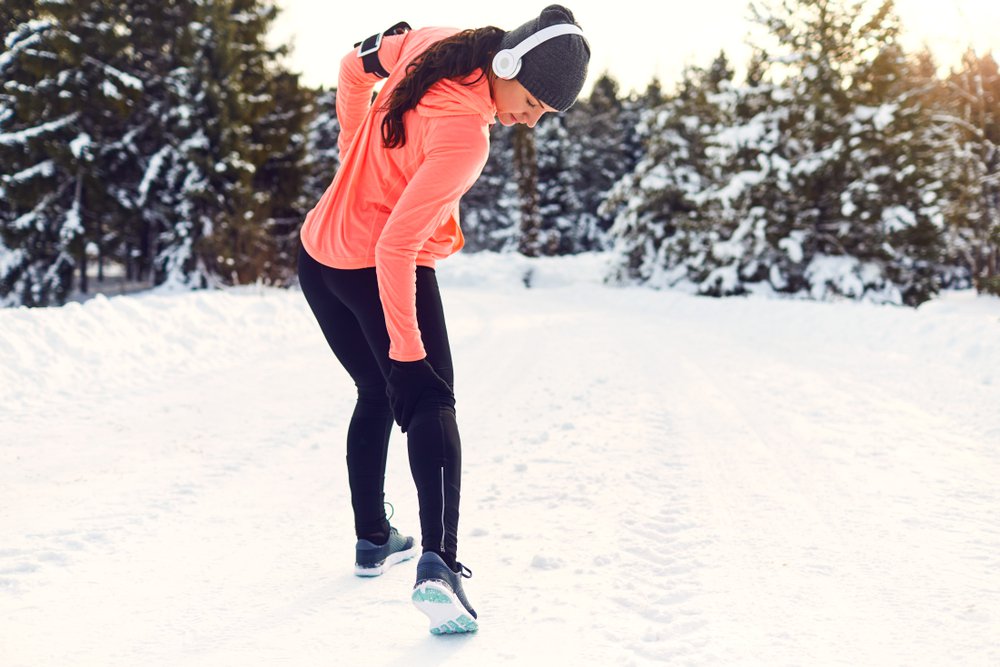 Winter is a time for holiday spirit and fun-filled snow days. The cold weather invites a new set of traditions and festivities, but it also invites several common foot problems you'll want to watch out for. Low temperatures and problematic weather conditions can make foot injuries more likely, as slips and falls become more common and seasonal sports carry a high risk of injury. Whether you are competing in a winter sport or wearing the wrong snow boots on a walk, your risk of developing foot problems is increased during the snowy season. That's why we've compiled a list of three common winter foot injuries you should be looking out for.
1. Plantar Fasciitis Symptoms & Treatments; Do I Need Plantar Fasciitis Surgery?

Plantar Fasciitis is one of the most common causes of heel pain. It involves inflammation of the plantar fascia, which is a thick band of tissue that runs across the bottom of each foot and connects the heel bone to the toes. The symptoms of plantar fasciitis include:

Sharp pain at the bottom of your heels.
Heel pain that tends to be worse in the morning after your first steps.
Heel pain upon standing after a long period of resting.
Heel pain after, not during, exercise.
Mild to severe swelling in your heels.

Plantar fasciitis is difficult to live with, especially during the winter months. The cold weather may irritate this already painful condition, as low temperatures can cause bones and joints to ache more than usual. If you notice any of these symptoms, you should visit your podiatrist to be evaluated.

2. Stress Fractures in Foot; Treatment Options for Long Term Relief

Stress fractures are tiny cracks in a bone caused by repetitive force, often from overuse. These are typical in athletes who run or jump very often, but anyone can sustain a stress fracture. You can sustain a stress fracture when trying an exercise program you haven't done before if you do too much too soon. Things like falling or standing on hard surfaces for too long can also cause stress fractures.

Symptoms of stress fractures tend to worsen over time, so you may not notice them at first. The tenderness may start at a certain spot and decrease during rest. You may also experience swelling around the area.

In the winter months, slippery walking conditions or winter sports like ice skating and snowboarding make stress fractures more frequent. If you suspect you have sustained a stress fracture, be sure to visit your podiatrist.

3. When to See a Doctor for Foot Pain

If you are someone who already deals with foot pain, you may find it has worsened in the winter months. Cold weather affects your bones, joints, and muscles, often causing them to ache. The low temperatures can cause the tissues in your joints to contract and pull on nerve endings, causing joint pain. It may also intensify existing conditions like plantar fasciitis, arthritis, and more.

Some ways you can prevent or overcome foot pain this winter are:

Rest your feet often
Perform foot stretches daily.
Avoid walking barefoot.
Wear proper footwear for whatever activity you are doing.
Try wearing

custom orthotics

for pain relief and comfort.

The taxing weather conditions of the winter can make foot injuries seem inevitable. But as long as you are on the lookout for possible injuries and taking proper care of your feet, you should be just fine this season. If you have injured your feet, or have concerns about your foot health, San Antonio Podiatry Associates can help you with all of your foot care needs this winter.

Are you looking for a podiatrist near you? If you need relief from foot pain, the podiatry specialists at San Antonio Podiatry Associates are here to help. With more than 145 years of combined experience, our team is equipped to provide you with an accurate diagnosis and the efficient, personalized treatment you need. Schedule an appointment today, or call 210-405-7672 for more information.