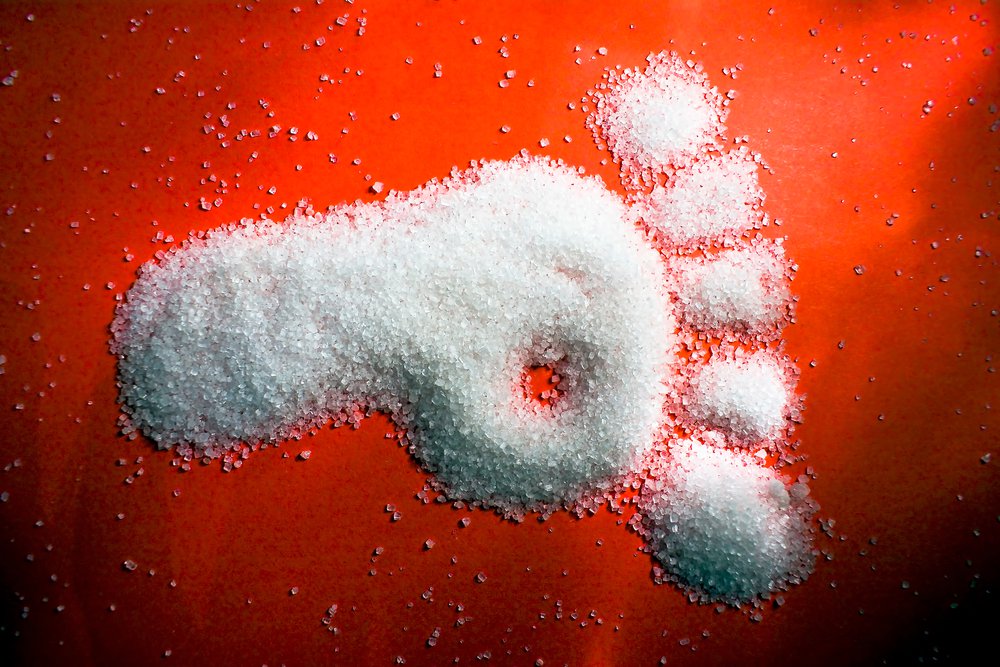 If you have diabetes, you already have a lot to manage, like monitoring your blood sugar, taking medicines, adjusting your diet, and more. The last thing you want is to think about more possible complications, but unfortunately, you also have to be on the lookout for problems with your foot health. About half of people with diabetes suffer from nerve damage, and the legs and feet are most often affected. Nerve damage can cause you to lose all feeling in your feet, or worse. Not everyone experiences this, so we've outlined everything that you need to know about diabetic foot health -- just in time for National Diabetes Month(opens in a new tab).
Risk Factors for Nerve Damage
High blood sugar can lead to nerve damage called diabetic neuropathy. Anyone who has diabetes can suffer from nerve damage, but some things can put you at higher risk. Some of the risk factors for nerve damage include:
Having diabetes for a long time, especially if your blood sugar is at higher levels.
Being overweight.
Being over the age of 40 years old.
Having high blood pressure or high cholesterol.
Nerve damage puts you at risk of developing a foot ulcer or other serious problems, so it is important to see your doctor if you have any of these risk factors.
Symptoms of Nerve Damage
Peripheral nerve damage is the most common type of nerve damage for people with diabetes. It can affect your hands, legs, feet, and arms, but generally starts in the feet, affecting both feet at once. You may feel a "pins and needles" sensation or tingling in your feet, or you may feel like you're wearing socks when you aren't. Some other symptoms include:
Feet are sensitive to the touch.
Numbness or weakness.
Pain, or increased sensitivity, especially at night.
Severe foot problems such as ulcers, infections, and bone and joint pain.
You may not notice pressure or injuries causing sores or blisters, which can lead to problems like infections, ulcers, and sores that don't heal. The condition can become very serious, and amputation may become necessary. If you feel like you may be developing foot problems, you should reach out to your doctor or podiatrist for guidance.
Tips to Prevent Nerve Damage
The best way to prevent or delay nerve damage with diabetes is to keep your blood sugar levels as close to your target range as possible. Some other things that can help are:
Getting regular exercise and physical activity.
Losing weight if you are overweight, or continue to maintain a healthy weight.
Limiting or avoiding alcohol.
Quitting smoking, or not taking up smoking.
Taking medicines as prescribed by your doctor.
Eating a healthy, balanced diet.
Diabetes can be a challenging condition to live with, foot problems are an extra struggle that you shouldn't have to deal with. Nerve damage can be prevented or delayed if you take the right steps. If you are experiencing foot problems, the expert team at San Antonio Podiatry can help.
Are you looking for a podiatrist near you? If you need relief from foot pain, the podiatry specialists at San Antonio Podiatry Associates are here to help. With more than 145 years of combined experience, our team is equipped to provide you with an accurate diagnosis and the efficient, personalized treatment you need. Schedule an appointment today, or call 210-405-7672 for more information.