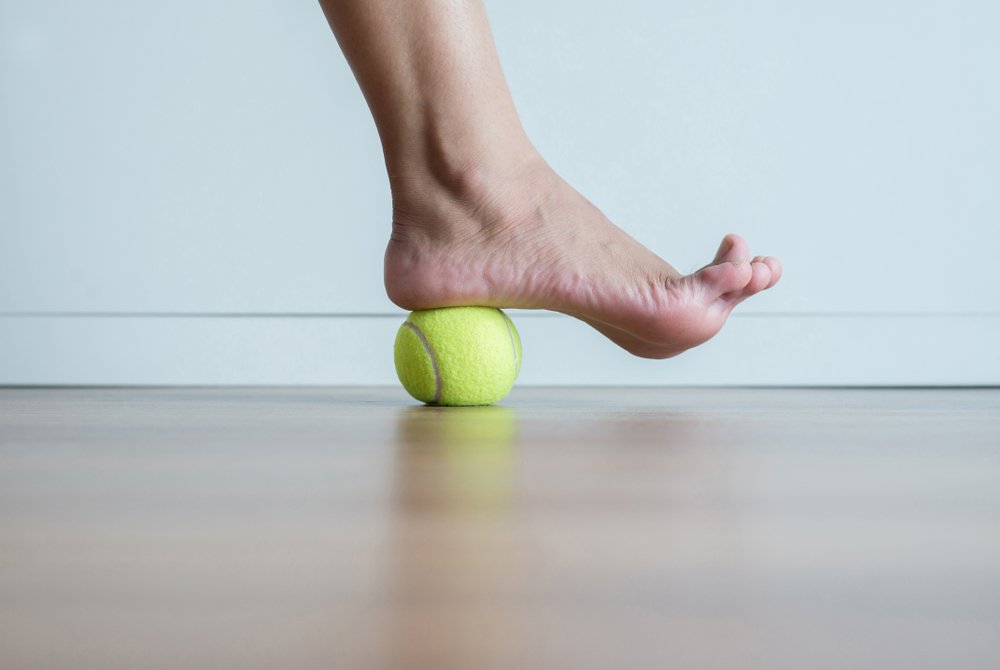 We can all get a little pain in our feet from standing too long, exercising, or simply not getting a break throughout the day to take a load off. But when should you worry about that pain? Sharp, stabbing pain in your heel could be a sign of plantar fasciitis. If you think you could be suffering from plantar fasciitis, you should seek out a podiatrist. At San Antonio Podiatry Associates, we make sure that plantar fasciitis won't stop you in your tracks.
What is Plantar Fasciitis?
Plantar fasciitis is the most common diagnosis for heel pain. Heel pain is caused by inflammation of the tissue connecting your heel bone to your toes. The telltale symptom of plantar fasciitis is a sharp, stabbing pain, usually at its worst when you first wake up and sometimes aggravated by long periods of standing.
Pain Relief from Plantar Fasciitis
You can get short-term pain relief from plantar fasciitis by using over-the-counter pain relievers such as Ibuprofen. It helps to rest the affected foot and apply ice to reduce inflammation. You can also perform plantar fasciitis treatment exercises such as calf stretches, Achilles tendon stretches, and stretches for the bottom of your foot.
Treatments for Plantar Fasciitis
Plantar fasciitis will go away on its own, but it could take up to 12 months to heal. If your symptoms are severe, at-home pain relief may not be enough for you. Your podiatrist may recommend physical therapy, steroid injections, or custom orthotics.
Some therapies for plantar fasciitis include:
Physical therapy - A physical therapist can guide you in different exercises to stretch out the plantar fascia and to strengthen the surrounding muscles. They may also put on a protective wrap or tape on your foot.

Custom Orthotics

- Orthotics are an insert in your shoe to ease foot pain and offer comfortability. If store-bought soles aren't doing the trick, you can get custom orthotics to ease your pain in shoes. At

San Antonio Podiatry Associates

, our podiatry specialists use cutting-edge technology to create orthotics that mold perfectly to your feet, addressing your individual needs and providing the relief you deserve.
Procedures for Plantar Fasciitis
When at-home remedies, physical therapy, and orthotics aren't enough to relieve your pain, a podiatrist may recommend procedures such as:
Steroid Injections - Platelet-rich-plasma (PRP) injections into the foot are recommended to relieve pain in the area. These are a muscle regenerative injection that takes platelets from the patient's blood to promote tissue healing.
Extracorporeal shock wave therapy - If the pain is chronic and has not responded to other treatments, extracorporeal shock wave therapy is recommended. Sound waves are directed at the heel to stimulate healing.
Your feet are one of the most used parts of your body, so don't forget to take care of them! If you think you may be experiencing plantar fasciitis, be sure to visit a podiatrist to get a professional diagnosis. San Antonio Podiatry Associates has a care team dedicated to keeping your feet healthy.
Are you looking for a podiatrist near you? If you need relief from this painful condition, the podiatry specialists at San Antonio Podiatry Associates are here to help. With more than 145 years of combined experience, our team is equipped to provide you with an accurate diagnosis and the efficient, personalized treatment you need. Schedule an appointment today, or call 210-405-7672 for more information.